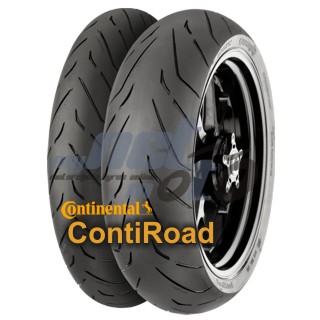 Id-deskrizzjoni għal dan it-tajer tal-mutur mhix disponibbli fil-lingwa tiegħek Jekk jogħġbok agħżel waħda mill-verżjonijiet disponibbli hawn taħt.
Den PROFILE NAME können sie jetzt in allen verfügbaren Reifengrößen günstig im myNETmoto Shop online kaufen / bestellen. Aktionspreise ✓
Dazu finden sie auch noch reichlich und umfangreiche Erfahrungen ✓ Bewertungen ✓ Freigaben ✓ Laufleistung ✓ Test ✓ zu diesem Motorradreifen.
Technical Specifications

Agħżel Brand
CONTINENTAL
Tyre Profile
CONTIROAD
Agħżel it-tip
Touring /
Daqs tat-tajer
Tire ta 'quddiem: 110/70 R17, 120/70 R17
Tire ta 'wara: 140/70 R17, 150/60 R17, 150/70 R17, 160/60 R17, 180/55 R17, 190/50 R17, 190/55 R17
carcass
Tubeless / Radial /
Speed Index
H, V, W
Loadindex
54, 58, 66, 69, 73, 75
Production Country
MY

24.10.2019
Din ir-reviżjoni mhix disponibbli fil-lingwa tiegħek.
Kun l-ewwel li żżid reviżjoni għal dan it-tajer fil-lingwa tiegħek!

Show Original / Tissottometti reviżjoni
ContiScoot - the new premium scooter tyre from Continental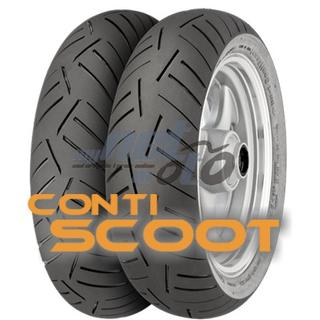 ---
CONTINENTAL TRAILATTACK 3 - a true all-rounder tyre for adventuring and for everyday.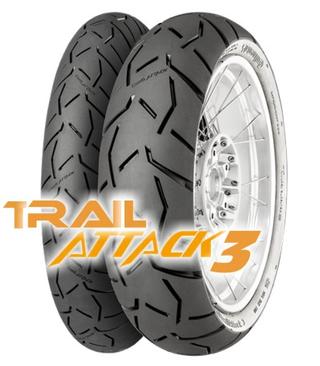 ---
ContiRoadAttack 3 CR - for Classic Racers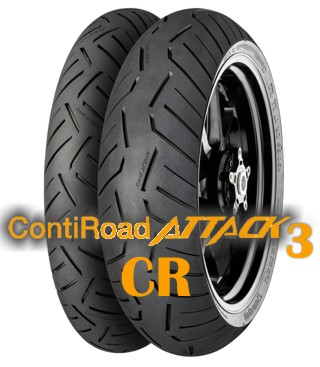 ---
Tourensport Motorradreifen Test 2017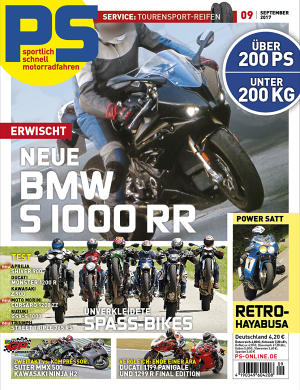 ---
MOTORCYCLE CLASSIC TYRE TEST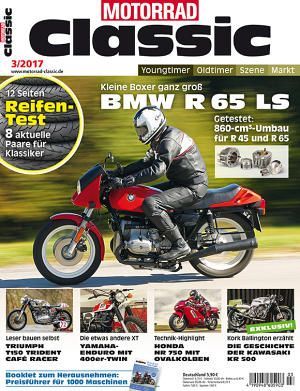 ---
CONTINENTAL CONTIROADATTACK 3 - presentation
---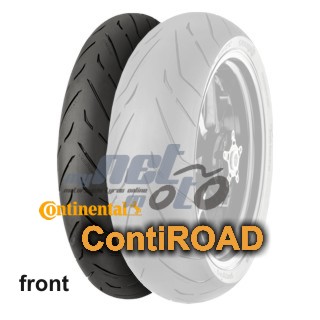 CONTINENTAL CONTIROAD

TL
Touring
Sport
Price:
99.62 €
(incl. VAT exkl. Shipping)
Price:
116.88 €
(incl. VAT exkl. Shipping)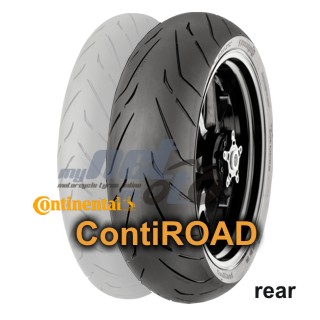 CONTINENTAL CONTIROAD

TL
Sport
Touring
Price:
112.00 €
(incl. VAT exkl. Shipping)
Price:
123.70

€
(incl. VAT exkl. Shipping)
Price:
113.96 €
(incl. VAT exkl. Shipping)
Price:
119.12 €
(incl. VAT exkl. Shipping)
Price:
139.20 €
(incl. VAT exkl. Shipping)
Price:
139.20 €
(incl. VAT exkl. Shipping)
Price:
139.20 €
(incl. VAT exkl. Shipping)