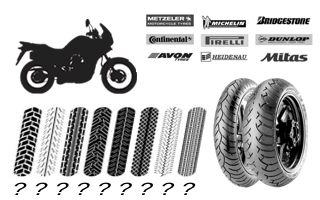 Ixtri tajers rakkomandati għal motoċikletti għal MOTO GUZZI DAYTONA RS 1000 [KL]. Promozzjonijiet ta 'kuljum u skontijiet kbar biss fuq myNETmoto.com
Sib it-tajers ta 'motoċiklu rrakkomandati u l-pressjoni tat-tajers għar-roti fid-database tagħna! Għall-użu fit-triq, huwa essenzjali li tuża l-pressjonijiet tat-tajers rakkomandati mill-manifattur tal-mutur tiegħek.
Int issibha fil-manwal tal-rota jew fuq il-magna nfisha. Il-pressjoni ta 'l-inflazzjoni ddikjarata f'dawn id-dokumenti hija l-pressjoni meta t-tajers huma kesħin.
L-informazzjoni pprovduta f'din il-paġna hija għall-informazzjoni tiegħek biss. Int qiegħed tikxef bis-sħiħ il-mynetmoto minn kwalunkwe responsabbiltà fir-rigward ta ', jew bħala konsegwenza ta', pretensjonijiet infushom u / jew kwalunkwe parti terza għal ħsarat possibbli wara t-twaħħil ta 'tyres mhux permessi.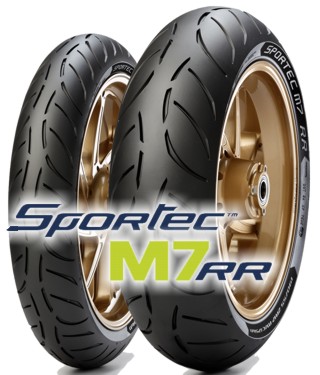 L-aktar membru ġdid tal-familja Metzeler derivat mill-esperjenza miksuba f'attivitajiet tat-tlielaq fit-toroq (għalhekk ir-RR), huwa mfassal biex joffri livelli għoljin ta 'maniġġ u sigurtà, inkluż tarmak imxarrab, bumpy u maħmuġ. [...]
(incl. VAT exkl. Shipping)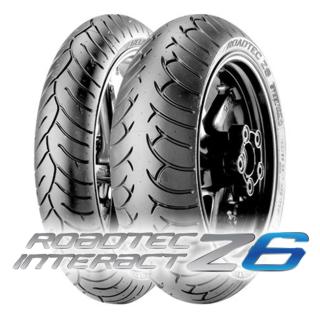 Il-Metzeler Roadtek Z6 huwa tajer radjali sportiv li jdur fuq il-karatteristiċi ta 'bikes moderni b'rendiment eċċezzjonali fil-kundizzjonijiet klimatiċi kollha. It-tajer għandu prestazzjoni mxarrba eċċellenti b'ħoss solidu ta 'kuntatt [...]
(incl. VAT exkl. Shipping)

(incl. VAT exkl. Shipping)
Il-Roadtec Z8 Interact ™ hija mfassla biex tagħmel is-sewqan eħfef, irrispettivament mill-rota - għal divertiment tas-sewqan sikur u twil.Il-kontorn il-ġdid tat-tajer flimkien mad-disinn ta 'wiċċ ta' barra patentat itejjeb l-immaniġġjar [...]
160/60 ZR18 (70W) ROADTEC Z8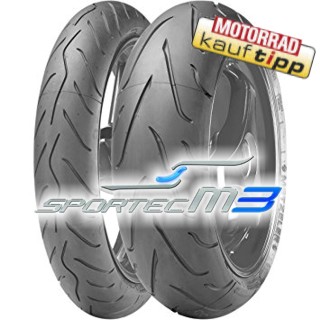 It-tajer Sportec M3 ta 'Metzeler huwa t-tajer supersports aħħarija tagħhom iddisinjat għas-superpotenza super qawwija super replica sportiva ta' razza ħafifa. It-tajer huwa ddisinjat għall-irkib tat-triq mgħaġġel u l-użu ta 'binarji [...]
160/60 ZR17 (69W) SPORTEC M3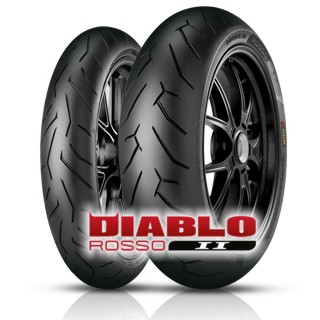 It-tajer tal-isport aħħari għall-użu assolut tat-triq - Tajjar ta 'wara Bi-Kompost li jikkombina mili fit-tul b'grip eċċellenti.Teknoloġija tal-Garża Mtejba Pirelli (EPT) li tottimizza l-garża tal-kuntatt għal qabda mtejba. - Disinn [...]
120/70 ZR17 (58W) DIABLO ROSSO II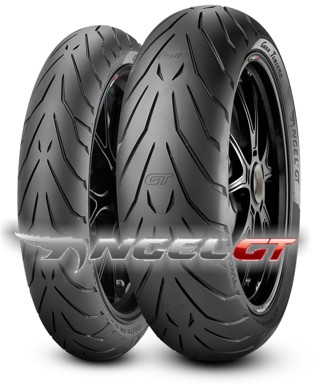 Pirelli Angel ST se jkun tajer kompost wieħed, b'aktar attenzjoni fuq l-istess EPT, jew Teknoloġija tal-Garża Mtejba, it-teżi li t-tajer sportiv Diablo Rosso kien ċentralizzat madwar is-sena li għaddiet.
Warning! The following pairs are possible but not recommended by the motorcycle manufacturer! It is your own responsibility if you choose one of the following tire fitting!